Susan Danish, Treasurer
The Association of Junior Leagues International, Inc., CEO (Ret.)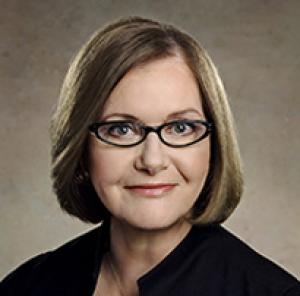 Susan E. Danish is an experienced leader with a personal commitment to women's leadership and a career of insights into products and services targeted to women. For 16 years, she served as the CEO/executive director of The Association of Junior Leagues International, Inc. (AJLI), one of the largest, oldest and most respected women's organizations in the world, with over 100,000 members in four countries. In this position she focused on organizational transformation for the 21st century while honoring The Junior League's 100-year+ history of creating lasting community impact. She retired from that role as of December 2019.
Prior to joining the Association, Danish was the first executive director of the Center for Women's Leadership (CWL) at Babson College in Wellesley, Mass. – a top-ranked college for its programs in entrepreneurship at both the undergraduate and graduate levels.
Danish's substantial general management and marketing experience was honed at some of the best-known companies in the world. As general manager of the Department and Specialty Store Division of Kayser-Roth Corporation, she built leading legwear brands including Calvin Klein hosiery and tights and HUE. Danish held top marketing positions ranging from senior vice president of marketing at Christie's, the world's oldest fine arts auction house, to marketing vice president at Express, the 600-store fashion-forward retail chain. Her early marketing management experience includes work at Procter & Gamble, Playtex, and Clairol. Her career also includes serving as president and CEO of a start-up medical/retail skin care business.
Danish holds a B.S. in speech from Northwestern University, an M.S. in public relations from Boston University, and her M.B.A. from Harvard Business School. In addition to her Board service with the Museum, she is the immediate past chair of the Board of the National Human Services Assembly, an association of many of the largest health and human services nonprofits in the United States, and is a trustee of Miss Hall's School, one of the most innovative and inclusive college-preparatory schools for girls in the U.S., with students from 14 countries. She speaks and writes about women's leadership, and is currently developing an online women's leadership platform.