Gretchen Green, Member Emerita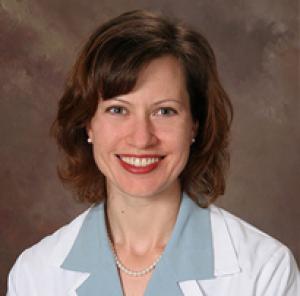 Gretchen E. Green, MD, MMS is an attending radiologist at Valley Radiology in Fayetteville, NC, specializing in women's imaging. She earned an undergraduate degree in Neuroscience, Master of Medical Science in the history of medicine and pharmacology, and a Doctor of Medicine degree with honors from Brown University. While serving as Chief Resident in diagnostic radiology at Yale, she was awarded the national Lucy Frank Squire Distinguished Resident Award and the RSNA Roentgen Resident/Fellow Research Award. She has co-authored two acclaimed medical textbooks on breast imaging with colleagues at Brigham and Women's Hospital, Harvard Medical School: Diagnostic Imaging: Breast and Specialty Imaging: Breast MRI. A Comprehensive Imaging Guide.
Dr. Green has been actively involved in advocacy for women physicians and patients since 1992 through research on the history of medicine and involvement with the American Medical Association's Women Physicians Congress. She has lectured nationally on women's imaging topics as well as the history of women in medicine. Her research on the history of women in medicine and history of obstetrical anesthesia has won numerous awards, including second place at National History Day and Illinois Student Historian of the Year. She has since served as a judge at National History Day, evaluating the website category.
Since joining Greensboro Radiology in 2006, she has served on the Cone Health Regional Cancer Center cancer committee, Cone Health Credentialing Committee and the Greensboro Breast Cancer Working Group. She has served as medical director of ultrasound for Greensboro Radiology and medical director of mammography at Morehead Hospital in Eden, NC.
In July of 2013, she received the Alumni Distinguished Leadership Award from the Illinois Mathematics and Science Academy.
Dr. Green lives in Greensboro, North Carolina with her husband and two children.