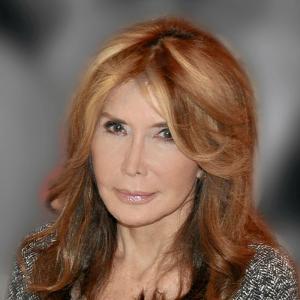 Cheri Kaufman is an important, long-standing and recognized member of New York's philanthropic community. She is the CEO and Founder of C iGIVE and serves as Vice President of Lifeline Organization of New York. She is the National Advisor for the National Women's History Museum, a member of the UN Women for Peace Committee and a board member of the MoMA.
Cheri Kaufman's charity and philanthropic experience includes positions on the boards of the Asia Society and the First New York Bank for Business. She chaired fundraising events for the Stanley Isaacs Center, American Cancer Society, and Parsons Institute for Design, and has worked on fundraising events for Lenox Hill Hospital and the Whitney Museum, reflecting her lifelong commitment to the arts.
As a business executive, Ms. Kaufman raised funds for non-profit organizations such as PS1, American Cancer Society, and New York Partnership Association.
As one of the founding partners of Kaufman Astoria Studios, Cheri played a crucial role in starting the studio on the successful path to its prominent place today in the New York's film and television industry. She raised significant funds for financing and was in charge of construction cost and design, leading the campaign to restore the historic facility, which today encompasses an 18-acre campus, and is a recognized leader in New York film production. She headed the studio's advertising and public relations and participated in leasing studio space to major corporate clients (i.e. Lifetime Cable, Paramount, Universal Pictures). Under her initiative, all the studio's sound stages are named after women who filmed there, including Diana Ross, Claudette Colbert, and Helen Hayes. 
Ms. Kaufman's early business career included a founding ownership of the trading company, Cherut International, trading in cement, steel, lumber and other construction materials, principally in the Middle East. While in the Middle East and Asia, as Vice President of acquisitions and development for Intercontinental Hotels, she wrote feasibility studies, acquired financing, and managed facilities.
Over the years, Ms. Kaufman has worked with numerous leaders of private industry. She has hosted leaders in the entertainment industry such as Summer Redstone of Viacom, and real estate developers including Silverstein Properties, Kalikow Properties, and Helmsley Spear.
Additionally, Cheri has entertained heads of state including President Anwar Sadat, Prime Minister Ariel Sharon, Secretary of State John Kerry, presidential candidate and Secretary of State Hillary Clinton, and former President Bill Clinton, former Mayor of New York Michael Bloomberg, television host Larry King, and Apple CEO Tim Cook.