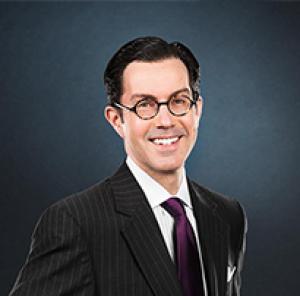 Jon S. Bouker, co-practice group leader of Arent Fox's government relations practice, and chair of the firm's pro bono committee, brings to the firm extensive experience in the US Congress, which he puts to work serving clients on a wide variety of general business and government relations matters. Bouker represents clients in many sectors, such as real estate, non-profit, education, health care, transportation, sports, technology and the arts, before Congress, the White House and federal agencies, the government of the District of Columbia, and surrounding counties.
Previously, in the US House of Representatives, Bouker served as chief counsel and legislative director to Congresswoman Eleanor Holmes Norton (D-DC) while at the same time serving as minority counsel to Congressman Henry Waxman (D-CA), then ranking member of the House Government Reform Committee. Bouker's primary duty on the committee was his role as the Democratic staff director for the House Subcommittee on the District of Columbia, the subcommittee with federal legislative jurisdiction over the nation's capital. In his work as the House Democrats' primary staff member for District of Columbia matters, Bouker played a central role in developing, negotiating, and passing historic legislation to spur the District's revitalization, including passage of the National Capital Revitalization and Self-Government Improvement Act of 1997.
Bouker is an adjunct professor of law at American University's Washington College of Law, where he taught the legislation course from 1999 to 2008, and an adjunct professor of law teaching State and Local Government Law at the University of the District of Columbia David A. Clarke Law School, where he is the current chair. He also is the former chair of DC Appleseed, as well as the former chair of DC Vote and the District of Columbia Affairs Section of the DC Bar, and has served on the boards of the DC Public Library Foundation, the Center for Health and Gender Equity and the Woolly Mammoth Theatre Company.
Bouker is co-chair of the District of Columbia Federal Law Enforcement Nominating Commission that recommends candidates for the US District Court, US Attorney, and other federal agencies, co-chair, along with DC Attorney General Karl Racine, of the Council for Court Excellence task force on securing local control of the District's prison populations; and a past member of and current pro bono counsel to the District of Columbia Access to Justice Commission. He is also a Trustee of the Federal City Council and a member of the Mayor's legal advisory team for DC statehood.