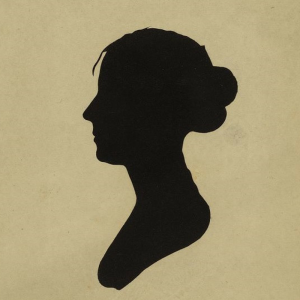 Rosie Lee Tompkins was a renowned Africa American quiltmaker who used dazzling colors and vivid geometric shapes to make amazing works of art. An intensely private person, Tompkins's work helped bring a new appreciation to the artistic form. 
Rosie Lee Tompkins was born Effie Mae Martin on September 6, 1936 in rural Gould (Lincoln County), Arkansas. The oldest of 15 children born to Saide Bell and MacCurey Martin, young Martin helped her family pick cotton. She also helped her mother piece together quilts, as poverty forced her family to use every scrap of cloth. With her mother, Tompkins was part of a long tradition of African American female quilters. Originating in four prominent civilizations in Central and West Africa, the textile tradition was made anew in the United States due to the history of enslavement. According to a University of Virginia resource on Southern quilting, African American quilts are characterized by a few general themes and patterns: large shapes and strong colors, weaving, asymmetry, improvisation, record keeping and applique, and religious symbols. 
Tompkins left school before starting high school and moved to Richmond, California in 1958. Once there, she put aside quilting and focused instead on taking courses in nursing at local institutions. After completing her course work, Tompkins worked as a nurse in convalescent homes. She loved her job and was naturally friendly and outgoing. At some point, she married and became Effie Mae Howard. In her life, Tompkins would marry and divorce twice and raise five children and stepchildren. 
By the early 1980s, Tompkins was back to quilting in earnest. However, she did not show the quilts she made to anyone outside of her family nor did she try to sell any of them. During this period, she experienced forms of paranoia, so she quilted for peace of mind. She believed her quilts were an act of communion with God and that her quilts themselves were the result of prayer. 
One day in the mid-1980s, quilt scholar and collector Eli Leon happened upon one of Tompkins's quilts at a flea market. Tracking her down, Leon convinced Tompkins to let him see her work. This meeting started a long friendship and professional relationship. Leon began to bring Tompkins's work to museums and galleries, who were excited to put it on display. Since Tompkins was so intensely private—refusing to be interviewed, photographed, or recorded—she asked to be exhibited under the pseudonym Rosie Lee Tompkins rather than her given name. Her first show "Who'd a Thought It?" appeared at the San Francisco Museum of Craft and Folk Art in 1988. It was then mounted in 28 venues, including the Renwick Gallery of the Smithsonian and the American Craft Museum in New York City. 
In the following years, Tompkins's work was featured in magazines and exhibited in university galleries as well as prominent museums. Her quilts were regarded as radical for their use of untraditional materials like feed sacks, rayon, velvet, polyester, fake fur, wool, and silk rather than the usual cotton. Critics compared her work to modernist paintings due to their vivid colors, geometric shapes, and patterns. Not only were her quilts featured in exhibits, but they were added to the permanent collections of many museums, including the Whitney Museum of American Art in New York City and the Oakland Museum of California. Her work was also included in the Whitney Biennial in 2002. As her quilts gained fame, Tompkins continued to shy away from the lime light. Only four people in the art world knew what she looked like, meaning she could slip in to her own exhibit without anyone knowing. She never attended out-of-town exhibitions of her quilts and rarely sold her work. Throughout her professional career, she remained an anonymous artist. 
Tompkins died in her home in Richmond, California on December 1, 2006 at the age of 70. Little is known about Tompkins's personal life, but she has surviving family. Despite the scant information about her life, Tompkins's work speaks for itself and has enriched the lives of all who see it. 
"African American Quilting Traditions," Southern Quilting, University of Virginia, https://xroads.virginia.edu/~ug97/quilt/atrads.html 
Jocylyn Y. Stewart, "Rosie Lee Tompkins, 70; Quilter Dazzled, Mystified the Art World," Los Angeles Times, December 11, 2006, https://www.washingtonpost.com/wp-dyn/content/article/2006/12/11/AR2006121100083.html 
Eli Leon, "Rosie Lee Tompkins (1936-2006)," Encyclopedia of Arkansas, October 24, 2012, https://encyclopediaofarkansas.net/entries/rosie-lee-tompkins-5371/ 
Margalit Fox, "Rosie Lee Tompkins, African American Quiltmaker, Dies at 70," The New York Times, December 6, 2006, https://www.nytimes.com/2006/12/06/obituaries/06tompkins.html 
"Rosie Lee Tompkins: A Retrospective," UNIVERSITY OF CALIFORNIA, BERKELEY ART MUSEUM & PACIFIC FILM ARCHIVE,  https://bampfa.org/rosie-lee-tompkins-media 
Peter Libbey, "African-American Art Quilts Find a Museum Home in California," The New York Times, October 16, 2019, https://www.nytimes.com/2019/10/16/arts/design/african-american-quilts-eli-leon.html 
Taylor Dafoe, "The Brilliant Quilt Artist Rosie Lee Tompkins's Patron Donated Hundreds of Her Works to One Museum. Did His Generosity Hurt Her Legacy?" Artnet.com, February 5, 2021, https://news.artnet.com/art-world/rosie-lee-tompkins-legacy-1942094 
Roberta Smith, "The Radical Quilting of Rosie Lee Tompkins," The New York Times, June 29. 2020, https://www.nytimes.com/interactive/2020/06/26/arts/design/rosie-lee-tompkins-quilts.html