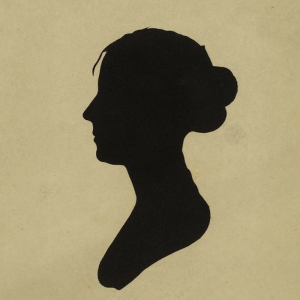 Lydia Barrington Darragh was a Philadelphia Quaker who became a Patriot spy during the American Revolution. Her courageous efforts helped prepare General George Washington for an attack by the British in December of 1777.
Born in 1729 in Dublin, Ireland, Lydia Barrington married family friend William Darragh in 1753. A few years later, the couple moved to America, settling in Philadelphia with its large Quaker community. William Darragh worked as a tutor; Lydia as a midwife. She raised five children; four others died in infancy. Although Quakers were pacifists—and most remained neutral during the Revolutionary War—the Darraghs secretly supported the rebel cause.
In September of 1777, after several victories over Washington's army, the British marched triumphantly into Philadelphia. When Washington's October bid to retake the city failed, he and his troops retreated to Whitemarsh. Nearly one-third of Philadelphia's population evacuated the city. As well-known Quakers, the Darraghs felt relatively safe remaining in their home. British General Sir William Howe established his camp across the street from the Darraghs', where he was easily spied by Lydia. Her fourteen-year-old son John smuggled her coded notes about British activities to her eldest son Charles, a Patriot soldier.
In late fall of 1777, British troops demanded use of the Darragh's home for meetings. Darragh—aided by a cousin in the British army—persuaded the British to allow her family to stay in their home. The youngest children were sent to relatives outside the city.
On December 2, 1777, British officers held a secret meeting at the Darragh home, ordering the family to remain in their bedrooms. But Darragh hid in a closet where she overheard their plans for a surprise December 4th attack on Washington's army at Whitemarsh.
Determined to warn Washington, Darragh used her role as homemaker to receive a pass from Howe to visit her children and obtain flour from the Frankford mill. On December 4th, Darragh made the long and dangerous walk past patrol stops to the mill. She filled her flour sack and journeyed toward the Rising Sun Tavern, a known Patriot message center. In Darragh's account to her daughter Ann, she informed an American officer she recognized about Howe's planned attack, and he then told Colonel Elias Boudinot, who warned Whitemarsh. An account by a British soldier differs, claiming that Darragh handed Boudinot a needle book with various pockets, one of which held a message about the surprise attack.
Either way, Darragh's bravery gave Washington time to prepare his troops. After four days of minimal fighting in what was ultimately a standoff, Howe and his troops returned to Philadelphia. Once there, the British began an investigation into who leaked their plan. Darragh was questioned, but officers believed her denials that no one had been awake during the soldiers' meeting.
In June of 1778, the British left Philadelphia, and Darragh was reunited with her children. In 1783, her husband William died. Three years later, Darragh moved into a new house and ran a store until her death in 1789.
Darragh's daughter Ann published the story of her mother's spy work in 1827. In 1877, various people began to question the narrative's veracity, but speculation subsided in 1909 when Boudinot's memoirs were published, corroborating Darragh's role.
Berkin, Carol. Revolutionary Mothers: Women in the Struggle for America's Independence. New York: Alfred A. Knopf, 2005.
Bohrer, Melissa Lukeman. Glory, Passion and Principle, the Story of Eight Remarkable Women at the Core of the American Revolution. New York: Atria Books, 2003.
Drinker, Sophie. "Lydia Barrington Darragh" in James, Edward T., Janet Wilson James, Paul S. Boyer. Notable American Women: 1607-1950, A Biographical Dictionary. Cambridge: Belknap Press, 1971.
Somerville, Mollie. Women and the American Revolution. Washington, D.C. National Society, Daughters of the American Revolution, 1974.

"Stories from PA History: The American Revolution, 1765-1783. Chapter Two: Economics of Revolution." ExplorePAhistory.com. Accessed January 11, 2015. http://explorepahistory.com/story.php?&storyId=1-9-11&chapter=2.

"The Role of Women in Building a New Nation."

Women in America

. Woodbridge, CT: Primary Source Media, 1999. American Journey.

U.S. History in Context

. Web. Accessed February 10, 2015.

Wright, Mike. What They Didn't Teach You About the American Revolution. Novato, CA: Presidio Press, 1999.
MLA - Michals, Debra.  "Lydia Barrington Darragh."  National Women's History Museum.  National Women's History Museum, 2015.  Date accessed. 
Chicago - Michals, Debra.  "Lydia Barrington Darragh."  National Women's History Museum.  2015. www.womenshistory.org/education-resources/biographies/lydia-darragh.