Marjorie Spruill, Ph.D.
Professor Emerita | University of South Carolina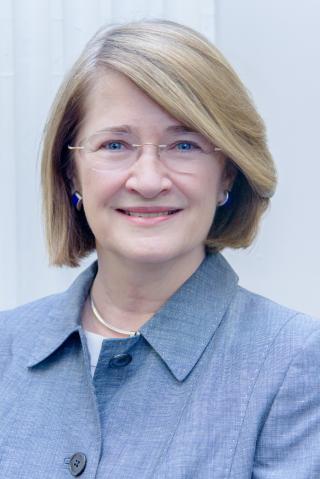 Marjorie J. Spruill, a historian, is well known for her work on women and politics from the woman suffrage movement to the present as well as her work on the history of the American South.
Spruill's most recent book, Divided We Stand: The Battle Over Women's Rights and Family Values That Polarized American Politics, was published in 2017 by Bloomsbury. In the book she addresses the rise of the modern women's rights movement to a peak period of success in the 1970s, the mobilization of social conservatives in opposition, their competition for influence on federal policy, and the role of all this in the development of modern American political culture. The book is based on a decade of research and interviews including with former President Jimmy Carter and Rosalynn Carter, Midge Costanza, Gloria Steinem, Charlotte Bunch, Phyllis Schlafly, and others central to the story.
Spruill has received considerable support for her research. This includes fellowships from the Woodrow Wilson International Center for Scholars in Washington, D.C., the Radcliffe Institute for Advanced Study at Harvard University, and the National Endowment for the Humanities. In addition, she received support from the National Humanities Center in the Research Triangle Park in North Carolina, the Gerald R. Ford Presidential Foundation, Vanderbilt University, and the University of South Carolina.
In addition to Divided We Stand, Spruill is the author of New Women of the New South: The Woman Suffrage Movement in the Southern States (Oxford University Press) and  editor of five books on the woman suffrage movement, including One Woman, One Vote: Rediscovering the Woman Suffrage Movement, the companion volume to the PBS documentary "One Woman, One Vote." She co-edited a two-volume textbook on the history of the American South and two anthologies about the lives and times of women in South Carolina and Mississippi.  
Active in the history profession, Spruill is one of the Distinguished Lecturers of the Organization of American Historians. She served on the Executive Council of the Southern Historical Association and on its editorial board. She has been a member of other editorial boards including the Journal of American Studies published by the British Association for American Studies (BAAS). She served as president of the Southern Association for Women Historians. Her public service projects include being a consultant for a PBS documentary and the HBO movie Iron Jawed Angels; serving as an advisor to several museums; creating (with her students) the South Carolina Women's Rights Collection, a women's rights history archive housed at the University of South Carolina libraries. She is currently working to create an oral history archives based on interviews collected during the 1977 National Women's Conference in Houston, Texas.
Spruill is a native of Washington, North Carolina and received her B.A. in American Studies at the University of North Carolina at Chapel Hill. She also received an MAT from Duke University, and a M.A. and Ph.D. from the University of Virginia. She previously taught at the University of Southern Mississippi, and was Associate Provost and Research Professor of History at Vanderbilt. She was a professor at the University of South Carolina from 2004 to 2017. Recently retired from teaching, she is a University of South Carolina professor emerita, living near Charleston in Folly Beach, S.C