Jessica Tillyer
Chief Brand and Experience Officer, re—inc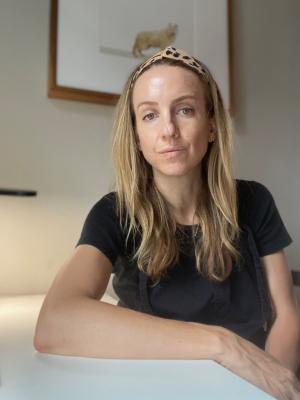 Jessica Tillyer works alongside pioneering leaders to envision the future and create purpose-led businesses, experiences, and brands that offer a new normal.

She's currently the chief brand and experience officer at re—inc, a lifestyle brand built to reimagine the status quo. The brand was founded by Megan Rapinoe, Christen Press, Tobin Heath, and Meghan Klingenberg, four champions and equity-fighters from the USWNT. Recently, she led a collaboration with Michelle Obama's organization When We All Vote to help recruit young voters to get registered and get active.

Tillyer has contributed to and led workshops with Fast Company, Yale School of Management, New York Design Week, How Design Festival, and Women in Innovation.

As managing creative director and then principal at SYPartners, she led the growth of the design practice and transformative projects with clients such as Eileen Fisher, Brightloom, Garance Dore, Deepak Chopra, Bloomberg, IBM, American Express, and AARP. In her experience as a manager, she built new methods and practices to build a diverse and equitable design team. As a leader as SYPartners she was responsible for creating new pathways to growth with ambitious clients.

Prior to SYPartners, Tillyer was a founding member of the design studio Son&Sons and helped launch Simple PR, a digital startup for small business owners.