Charline Spektor
Managing Director, Eryk I&O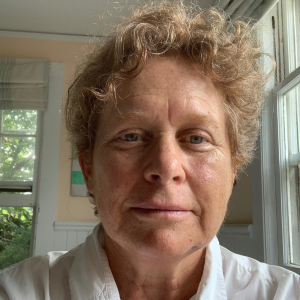 Charline Spektor is the managing director of Eryk I&O, a family-owned regional real estate group that for over 30 years has been committed to providing excellent and affordable housing in the Southeast and Midwest. In addition, she is the managing member of The Spektor Foundation, which is committed to supporting organizations dedicated to women's health and education.
Until recently, Spektor owned and operated BookHampton, a large independent bookstore group. Located in the resort-area of Long Island, these stores provided free community educational events and year-round programs that taught thousands of children to read (and to enjoy reading!).
A recipient of a Grammy-nomination, as well as publishing and industry awards for her audio-publishing company, AIRPLAY, Spektor was honored to be the producer of groundbreaking recordings of such artists as Sidney Poitier, Kathleen Turner, and Paul Newman, which distributed 20% of  gross sales to leading American charities. She also served as producer and co-host of American Public Radio's AMERICAN DIALOGUE, a radio talk show (pre-dating podcasts) that introduced listeners to distinguished guests on single-focus topics. The show, heard in large cities and small towns, provided an opportunity for in-depth exploration with guests that ranged from George Mitchell speaking about the troubles in Northern Ireland to Walter Cronkite addressing the challenges facing contemporary journalists.
A graduate of Sarah Lawrence College, with graduate work in American culture studies at both Columbia University and New York University, Spektor has continued a path of involvement in women-based businesses and services. From her early years as a coordinator of the original Equal Rights Amendment March in Washington, to her present Planned Parenthood Federation of America leadership and sustained support of New York's Educational Alliance, she remains committed to the belief that through open and imaginative approaches to our varied cultures and histories, we will be able to build the foundation for a harmonious and sustainable future.