Carol McCarthy
Executive Vice President, Motion Agency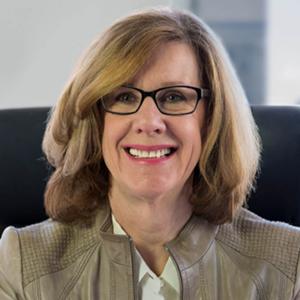 Carol McCarthy, executive vice president of Motion Agency, was the founder and president of Remedy, a brand strategy and communications agency that specialized in healthcare. After decades of owning her business, she sold the agency to Motion in 2019. In her role as executive vice president for the healthcare practice, she leads strategy and planning projects and plays an active role working with clients and the team on major brand and marketing strategy initiatives.
Early in her career, McCarthy held positions in consulting and overseeing clinical operations for hospitals. Her experience at the bedside as a nurse was a major influence on her professional work, and it significantly shaped her passion for non-profits and pro bono public health.
McCarthy's leadership extends beyond Remedy and Motion as a board member for  healthcare and academic institutions, including the Loyola University Quinlan School of Business and the Medical Home Network. She has also served on the boards of the Arthritis Foundation of Illinois and the Michael Rolfe Pancreatic Cancer Foundation.
In 2010, McCarthy was inducted into The Chicago Network, a prestigious organization of women leaders who have reached the highest levels of achievement in business, government, academia, and the arts. In 2013, she was awarded the Raymond C. Baumhart S.J., Award for Leadership, Ethics and Social Responsibility. In 2003, McCarthy was named Ernst and Young Illinois Entrepreneur of the Year in marketing and public relations.
McCarthy holds a M.B.A. in marketing and finance from Loyola University, a Master of Science in Nursing from Rush University, and a B.S.N. from St. Louis University.