Stephanie Wood Mineo
Unibail-Rodamco-Westfield, Vice President Leasing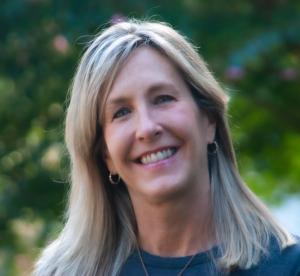 Stephanie Mineo is a nationally recognized retail leasing executive with broad experience in the development, leasing, merchandising and asset management of large shopping center, mixed use, historic and urban projects. She has completed projects in nearly every sector and geographic area of the U.S. and currently manages the leasing and merchandising for the planned $1 billion redevelopment of Westfield Montgomery in Bethesda, MD. She has been instrumental in, and passionate about, historic preservation related to retail/entertainment re- development throughout her career working on iconic, historic properties in Boston, D.C., Baltimore and New York.
Early in her career, Stephanie was instrumental in planning and executing the retail merchandising and leasing of the historic renovation of Union Station (D.C.) for Baltimore-based developer WJE, Inc., in conjunction with Lasalle Partners (now Jones Lang LaSalle [JLL]). She was subsequently recruited to work solely for JLL. In addition to her ongoing efforts on Union Station, she managed and executed the leasing and remerchandising of the groundbreaking & award- winning Reston Town Center (Reston, VA), one of the earliest and most archetypal "town center" concepts in the U.S., owned by Mobil Land Development, the real estate subsidiary of Mobil Oil.
Additionally, Stephanie has held Senior Management roles with Turnberry Associates (Aventura, FL), The Mills Corporation (Arlington,VA), Westfield Group (Los Angeles, CA) and Ashkenazy Acquisition Corporation (NYC), with the latter reprising Stephanie's role at Union Station to plan and implement the recent remerchandising of the iconic property.
Stephanie is a senior member of the International Council of Shopping Centers (ICSC) and is chairing the 2020 ICSC national restaurant symposium (Food for Thought) as the first female chairperson. She holds a B.S. in Business Administration from Loyola University Maryland Sellinger School of Business and Management. Stephanie resides in Annapolis, MD with husband, Mark, and Jack Russell Terrier, Lucy. Her four grown sons are spread about the U.S.