Mary Smith
VENG Group, Partner, and Caroline and Ora Smith Foundation, President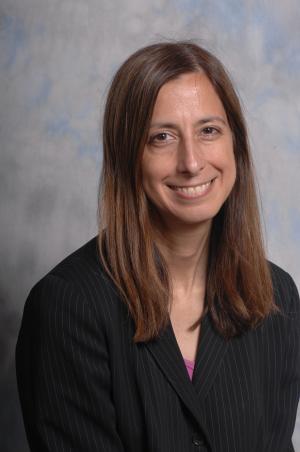 Mary L. Smith specializes in corporate governance, compliance, operations, regulatory matters, data privacy, cybersecurity, government and public policy, and risk management. Smith is also a national leader on health equity. She has served on boards, as the chief executive officer of a $6 billion national healthcare organization, and as chief legal officer. Her industry experience includes healthcare, insurance and banking.
In her private sector experience, Smith started her career in technology at Walgreens and Northern Trust. In these positions, she worked side-by-side with the business people to address technology needs, attract customers and develop strategy. Smith is currently a partner at the VENG Group where she consults on business development, strategy, healthcare, and corporate governance. She previously served in a senior role at Tyco International (US) Inc., a $40 billion public company, where she managed one of the most high-profile corporate governance matters in the country. At Tyco, she oversaw multi-billion litigation and governmental investigations. Smith managed a $60 million dollar budget and regularly advised the board and senior executives on corporate governance matters and compliance. Additionally, Smith served as Special Counsel & Estate Trust Officer at the Office of Special Deputy Receiver in Chicago, Illinois where she managed over 20 insurance companies with approximately $1.5 billion in assets.
Mary Smith has served at the highest levels of government, both at the federal and state level. In a recent role, Smith was the chief executive responsible for managing a national healthcare system (the Indian Health Service) serving over 2.2 million persons with a budget of over $6 billion that included 26 hospitals. Smith has also served on the senior team of the Civil Division at the United States Department of Justice and was General Counsel at the Illinois Department of Insurance and member of senior management, overseeing legal and compliance functions. Earlier in her career, Smith served in the Clinton White House as Associate Counsel to the President and Associate Director of Policy Planning in the Domestic Policy Council.
Mary Smith was a Partner in the Chicago office of Schoeman, Updike & Kaufman, a women- owned firm, and an attorney at Skadden, Arps, Slate, Meagher & Flom LLP in Washington, D.C. While at Skadden, Smith specialized in governmental investigations and securities class actions.
Mary Smith is Secretary and a member of the board of directors of the American Bar Association. She is also a Founding Member of the National Policy and Innovation Council for WellCare (NYSE: WCG). She has completed the Stanford Law School's Directors' College as well as Women's Director Development Program at Kellogg School of Management, Northwestern University. She is also an NACD Board Leadership Fellow.
Smith graduated from the University of Chicago School of Law, cum laude and received a B.S. in mathematics and computer science, magna cum laude, from Loyola University of Chicago. Smith is Native American and is an enrolled member of the Cherokee Nation.