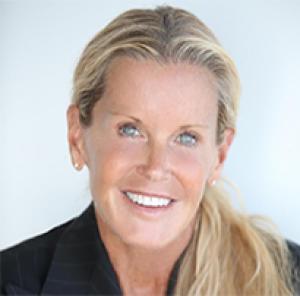 Mari Snyder Johnson is a business executive/CEO, an executive film producer for both feature and documentary films, an activist and philanthropist. 
In January 2015, Mari was an engaged advocate for the High Seas Alliance during the groundbreaking United Nations conference where member states agreed on a commitment to a treaty to protect marine biodiversity in ocean areas extending beyond territorial waters. In October 2015 she was an NRDC envoy at the United Nations' 2015 "Our Ocean" conference in Chile. Mari also serves on the Board of Directors Defenders of Wildlife, Washington D.C., which is focused on Climate Change, biodiversity and upholding the Endangered Species Act. Mari's passion for protecting species as part of the whole makes her role as an Executive Producer of documentary feature The Last Animals, Fall 2016, particularly meaningful to her. The film is about the crucial link between wildlife trafficking and terrorism
Dedicated to human dignity and equality Mari recently became involved with the National Democratic Institute, Washington D.C. whose work focuses on global democratic development and advancing women's political leadership. Morocco October 2015 Mari observed and participated in NDI's campaign school for women from 11 countries in the Middle East/North Africa region. This included women from Saudi Arabia who were returning to their country to run their own campaigns leading up to December 2015 elections – the first in which women could run for office and vote for the first time!
Prior to joining the Board of NWHM January 2016, Mari was honored to serve as Advisor to President Joan Wages. She is very proud of the role she played along with so many others, to gain the long awaited legislative passage of H.R. 863, which formed a Commission devoted to building the first museum in any nation's capital devoted to prominently and collectively honoring and paying respect to the great and vast contributions of its women.
A Board Trustee of Marlborough School, a rigorous all girls school in Los Angeles, CA. Mari is Committee Chair of Marlborough's current campus expansion project including a state of the art sports complex. Mari is particularly passionate about the benefits of athletics and is extremely devoted to the advancement of women in sports. Mari has been instrumental at both the collegiate D1 and California CIF levels.