Lee Murphy
Washington Fine Properties, Realtor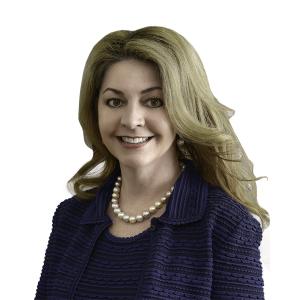 Lee Murphy has a passion for helping people achieve their dreams. She has made it her mission to help each of her clients successfully navigate the path to home ownership and selling. With a keen sense of her clients' individualized needs, Lee guides them in achieving their dream home. Clients appreciate her honesty and integrity, and return to her time and again for help. She is known for her straight-shooting style, energy and meticulous devotion to getting the job done right, no matter how long it takes.
Lee's clients have rewarded that determination with a referral base that has generated her over $300 million in sales in only 17 years. In 2018, Lee registered nearly $37 million in sales. She has been consistently ranked in the top 25 Realtors in the greater DC area since 2014 by Real Trends and Zillow, as featured in The Wall Street Journal.
The Washingtonian magazine named her a "Best Real Estate Agent" in 2015 and 2017 and she has been named a "Top Producing Agent" by the Washingtonian since the award's inception, in 2015. Lee's firm, Washington Fine Properties, is widely recognized in the Washington region as one of the most successful real estate firms in the United States, with a sales volume of $2.7 billion in 2018.
Lee has been interviewed and featured in such publications as The Washington Post, The New York Times, NBC Washington, Curbed, The Northwest Current and The Hill Rag. She has conducted numerous real estate seminars and has been asked to speak on various industry panels.
Prior to creating her real estate business, Lee worked for Members of Congress in communications. Before moving to Washington, she spent many years abroad in Europe, Asia and the Middle East both as a student and professional.
Among other positions, she worked for the American Institute in Taiwan (the de facto American Embassy in Taiwan). She has worked for the China News and has been published in the International Herald Tribune, the China News, The Washington Times and The Washington Post.
Lee received her undergraduate degree in International Studies and French from Austin College and the American University in Cairo. She received her Master of Arts degree from the Center for Middle Eastern Studies at the University of Texas at Austin. She has studied French, Spanish, Chinese, German and Arabic and was awarded Phi Beta Kappa as a graduate student.