Grace Farraj
Fanatics, Inc., Head of Corporate Social Responsibility & Internal Communications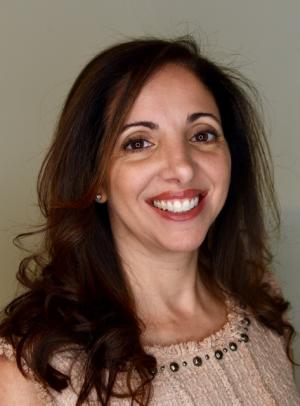 Grace Farraj is an accomplished marketing communications, sustainability and operations professional with a proven track record developing complex, multi-tiered programs for global corporations and not-for-profits. Her expertise includes enhancing corporate brand reputation, measuring social impact globally, driving operational efficiencies, generating new sources of revenue, building and deepening relationships with high-profile stakeholders, and aligning thousands of employees around strategic goals.
In her current role, Grace leads internal communications and corporate social responsibility efforts at Fanatics, Inc. She is responsible for crafting, executing and adapting the company's social responsibility and philanthropic strategy and alliances tied directly to Fanatics or one of their hundreds of professional and collegiate sports partners to ensure lasting, global impact.
Prior to joining Fanatics, Grace served as chief operating officer for the National Women's History Museum responsible for overseeing all operational and administrative functions and integrating and coordinating various stakeholders and efforts to drive efficiencies that support increased donations and advocacy.
Before that, Grace was senior vice president at Nielsen leading their public development and sustainability efforts, where she collaborated with clients across private, public and non-profit sectors to improve upon their social and sustainability outcomes and investments through measurement and insights. She also served as senior vice president of global communications where she was responsible for overseeing internal communications, employee and client engagement, operations and budget management. Prior to Nielsen, Grace worked in Booz Allen Hamilton's Strategy & Organization practice serving clients in the U.S. Federal Government, and before that held numerous leadership positions at AOL within sales operations, marketing and communications.
Grace received her Bachelor of Science degree in Communications from the University of Maryland and is certified as a Nutritional Health Coach. She authored The Sustainability Imperative, a thought leadership piece that delves into how sustainability and socially responsible efforts by consumer-packaged goods companies impact consumer purchasing behavior globally. Grace is based in Florida and Virginia with her husband Sam, daughter Ava and dog Liberty Belle.