Your personal history. The future you're creating. Your beliefs. We see you as a kindred spirit in our vision. Join us.

An invitation from Holly Hotchner, National Women's History Museum President and CEO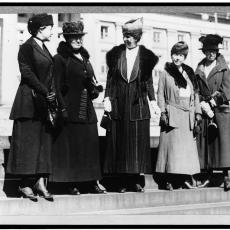 For the last twenty years, the National Women's History Museum has served as the largest online cultural institution dedicated to US women's history.
As an institution, it has galvanized support for preserving, illuminating, and sharing the powerful history of women in America.
The year 2020 marks the 100th anniversary of women's right to vote. Progress has been made, but there's still so much more to do.
Now is the moment to help the Museum fully realize its mission—and become the first museum in any nation's capital to show the full scope of the history of its women.
Together, we can build a physical space to experience, understand, and amplify the pivotal role women play throughout history.
You are welcome here.