NWHM Presents!: The 2021 Summer Educators Institute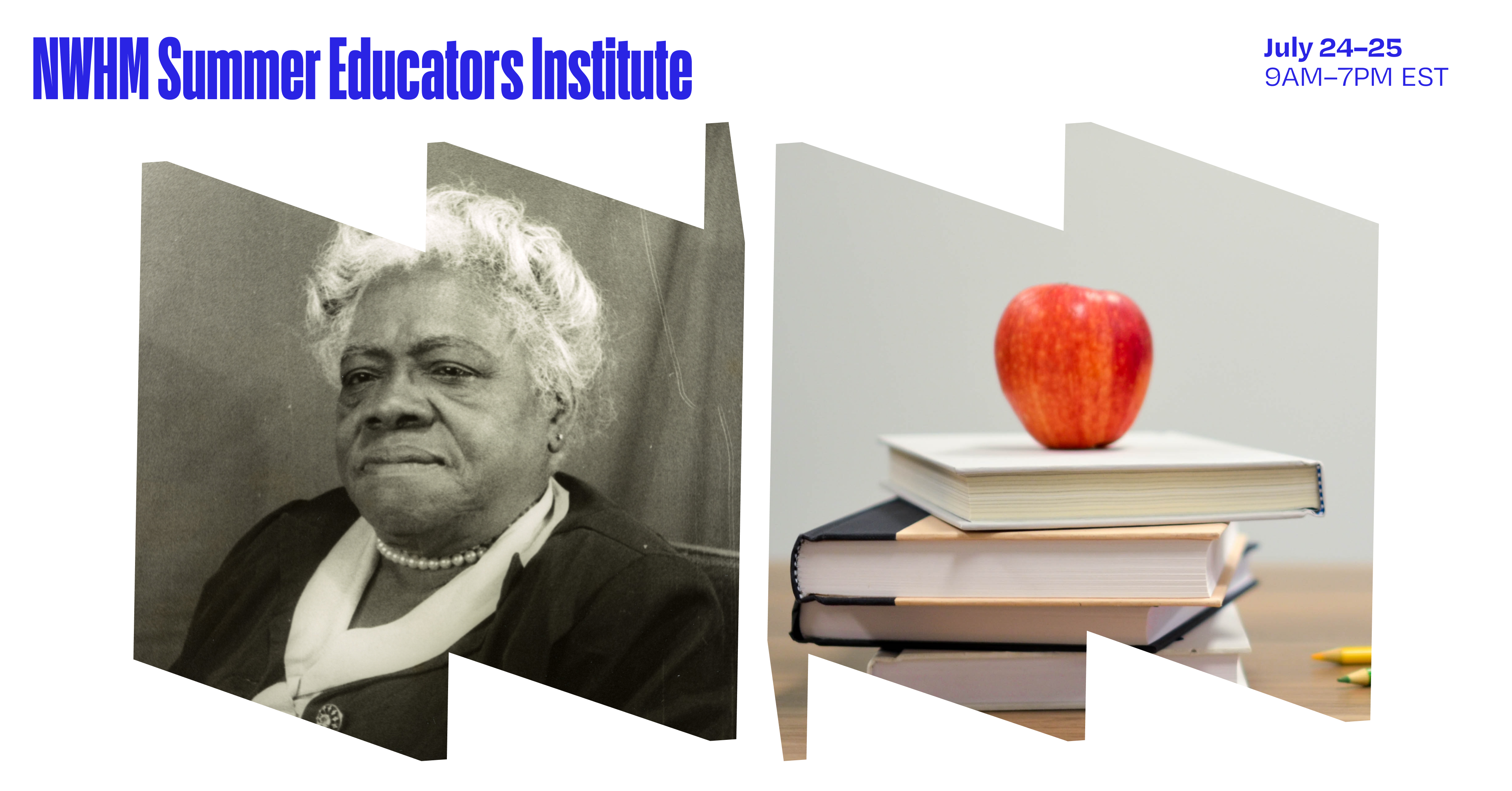 The National Women's History Museum, in accordance with its mission to educate, inspire, empower, shape the future, and provide a complete view of American history, is pleased to offer a summer institute specifically for K-12 educators as part of the Museum's continued celebration of the centennial anniversary of the ratification of the 19th Amendment, observed on August 26th 2020.
This two-day intensive virtual workshop is hosted in collaboration with the George Washington University Museum and numerous like-missioned partners, including the National Archives and Records Administration, National History Day, Teaching with Themes, PBS' Unladylike2020, and Teaching with Hamilton! The complete, downloadable program is available here:
Both days of the virtual workshop will feature inspiring speakers, peer-to-peer networking opportunities, and break-out sessions with practical resources that support classroom teaching and learning on topics emphasizing inclusive history teaching, the history of woman suffrage, women's history in the United States, and methods for using primary sources in creative and dynamic ways to encourage further student research and civic engagement. 
Join us on Saturday, July 24 and Sunday, July 25, 2021 from 9:00 AM - 4:30 PM (both days) for this year's Summer Educator Institute! Recorded sessions will be available to participants for up to 90 days after the conference.
REGISTRATION:
https://www.eventbrite.com/e/summer-educators-institute-tickets-98664154141
---
Due to a generous grant from The Charles H. Stout Foundation, the 2021 NWHM Summer Educators Institute is offered at no cost for K-12 public school educators; all other participants are warmly welcomed at a reduced rate of $75 per a person.

Each participant will be issued a Certificate of Attendance following the conclusion of the workshop as proof of active engagement and attendance.

Your feedback helps the NWHM improve its programming and better meet the needs of educators from all forms of "classrooms."

By registering for this event, you agree to participate in pre- and post-event evaluations.
---