Educate | Inspire | Empower
…Each one of us can make a difference, and together, we make change.

Sen. Barbara Mikulski
Mission
The National Women's History Museum educates, inspires, empowers, and shapes the future by integrating women's distinctive history into the culture and history of the United States.
Vision
The National Women's History Museum's vision is to build a world-class museum at the National Mall in Washington, D.C. The National Women's History Museum currently raises awareness and honors women's diverse experiences and achievements through its dynamic online museum, educational programs, scholarship and research. Once housed prominently among the other great museums of Washington, D.C., it will create better understanding and greater partnerships among men and women. The National Women's History Museum will be the first museum in any nation's capital to show the full scope of the history of its women and will serve as a guiding light to people everywhere.   
Meet the Board
"The National Women's History Museum's board embodies this sentiment. Our directors provide leadership for delivering on our mission to acknowledge women's roles in our history—in the workplace, community, and home—and ensure that we tell those stories. We are pleased to have such diverse and accomplished members who bring their valuable expertise from the worlds of government relations, communications and marketing, community engagement, nonprofit strategy, business, and scholarship and academia, and a firm commitment to ensuring we give Americans a complete view of our nation's history." 

Susan D. Whiting
Chair, NWHM Board of Directors
Our History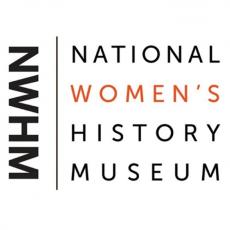 On Mother's Day weekend two decades ago, a group of women dedicated themselves to moving Adelaide Johnson's Portrait Monument to Lucretia Mott, Elizabeth Cady Stanton and Susan B. Anthony out of the U.S. Capitol's basement, known as the Crypt, to its rightful place in the Capitol Rotunda.